Denver Metro Event
Join us on September 18, 2021
Donate
Together to Fight Suicide
Out of the Darkness Denver Metro Event
---
 

Together to Promote Mental Health
Together to Prevent Suicide
Together to Honor Yourself & Loved Ones

While our world has changed a bit in the past year, our mission to Save Lives and Bring Hope to Those Affected by Suicide has not changed. Mental Health and suicide prevention are more important than ever. We are a strong and resilient community, united in our effort to fight suicide, raise awareness, educate our communities, support those who have lost loved ones, and support those with lived experience. We use our voices and share our stories to provide hope.

Join us again at the Coors Field stadium parking lots for the AFSP Out of the Darkness Denver Metro Event.  Although we're not quite back inside of the stadium for this event, we are dedicated to providing you with opportunities to connect, heal, share stories, create impact and show that you are not alone.  

We invite you to join us for the Denver Metro Event - first from your car where you'll drive through the donation drop off - t-shirt pick up area (if you raise $150 or more), explore many resource options at "Resource Row",  get a free Bumper Badge and Honor Beads,  share pictures/messages on the Memory Trees, and/or share positive messages on the HOPE Notes Boards.  

NEW this year - you'll have the option to join the "Connection Corner" in person, near the stadium, for a mini-walk loop, support local Food Trucks, listen to music and announcements, find AFSP Resources, buy AFSP Merchandise and more!  Limited seating will be available in this area.

Soul Support  will be provided in both of the event areas by Rocky Mountain Crisis Partners. 

 

09/18/2021
Location: Coors Field - Denver, CO
Drive In Start: 9:00 am
Drive In Ends: 12:00 pm

The AFSP Colorado Chapter is excited to gather together for the 2021 Denver Metro Event.  This event will feature both a drive-through portion AND an optional in-person portion.

The drive-through portion will allow participants to pick up earned t-shirts, drop off donations, explore the "Resource Row", get free Bumper Badges and Honor Beads,  leave pictures/messages on the Memory Trees, and/or share positive messages on the HOPE Notes Boards.  

The optional in-person "Connection Corner" near Gate A will allow participants to park for free and connect with others Open House style.  Explore the Food Truck options, find AFSP Resources, buy AFSP Merchandise, take team and individual photos, listen to music and announcements, get free Bumper Badges and Honor Beads, share on the Memory Trees and HOPE Notes Boards, and more!

For more information, please contact:

Stephanie Thomassen 
303-434-0489 
DMOOTD@gmail.com

 

Registration for the Together to Fight Suicide Out of the Darkness Denver Metro Event is FREE and OPEN to everyone!

Join us Saturday, Sept. 18, 2021, and gather Together to Fight Suicide at the Coors Field parking lots anytime during the hours of 9 a.m. to 12 p.m.

 Contactless registration and donations are encouraged -- donate online!

Donations are accepted until December 31st.

Once you've registered, set up a Facebook fundraiser
to raise awareness and donations for the event!
Follow these quick and easy steps!
It's Back!
Rockies Non-Profit of the Game
---
The Colorado Rockies and the AFSP Colorado Chapter invite you to a special fireworks game at Coors Field on Friday, Sept. 24th at 6:10 p.m. 
A portion of each ticket sold will benefit the AFSP Colorado Chapter. Ticket prices are subject to increase, so buy your tickets now! Use the code "AFSP" when purchasing your tickets.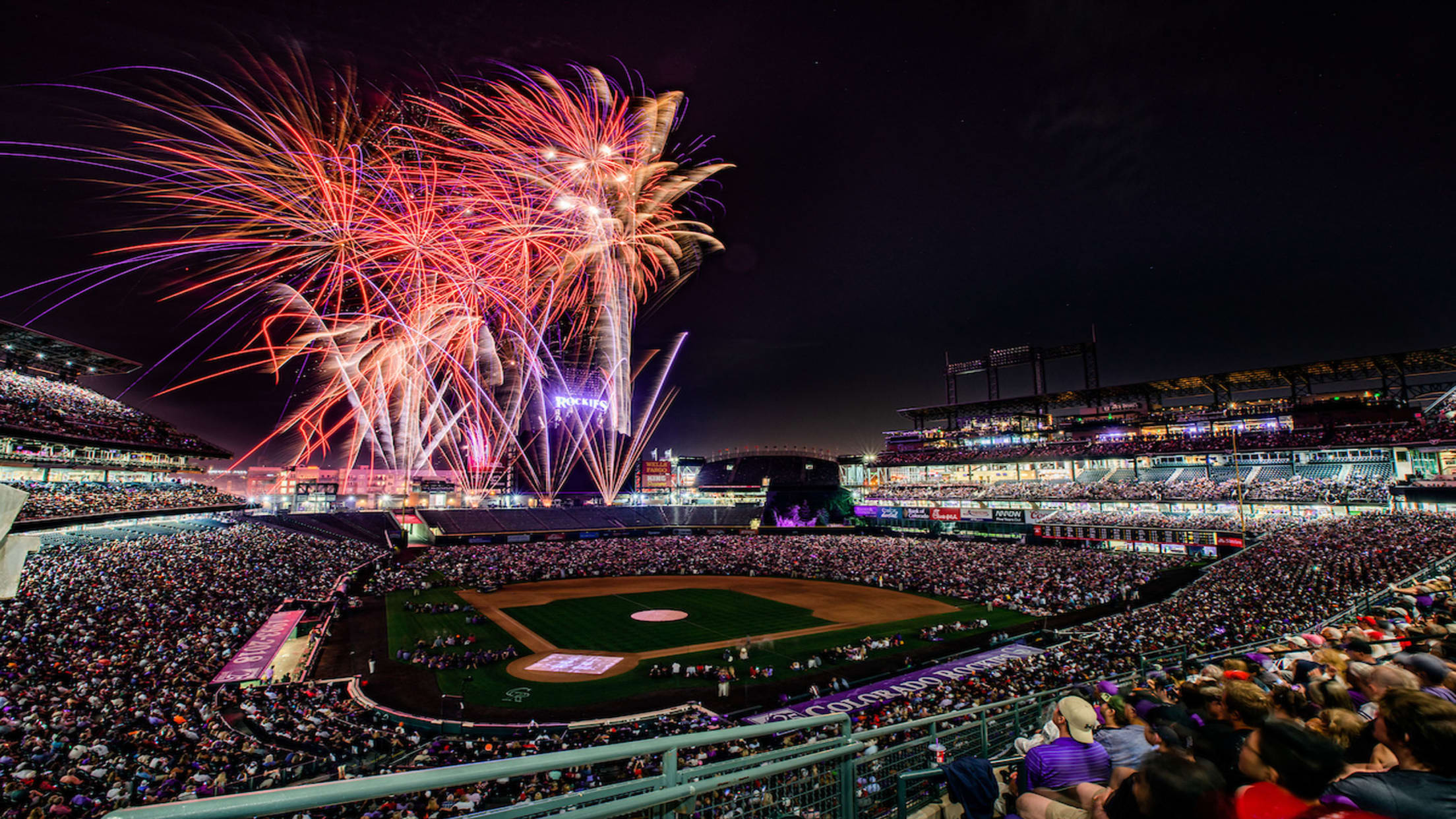 Denver Metro Event FAQs
---
When and where is the event?
Saturday, September 18th from 9 a.m. to 12 p.m. at the Coors Field Parking Lots.  The event will be open-house style with a drive-through portion and the option to park your vehicle and gather in person at "Connection Corner". 

 

Is there a registration fee?
No, there is no registration fee to participate.

 

How do I make an offline donation?
To send a donation by check, please complete this form and send it with your check to the address provided.

Is there a fundraising minimum?
No, but we strongly encourage each participant to set a $150 fundraising goal to help support AFSP's work to stop suicide and receive the official event t-shirt!

 

Are pets allowed?
Sure, as long as they can remain safely in your vehicle. 

 

Where do I Drive to?
Click here for directions.

Where is registration?
Registration is online and open through 9.30.2021.  Donation Drop off and T-shirt Pick Up lanes will be available in the drive through portion of the event.  Attendees can get a free 'Proud Supporter Out of the Darkness' Bumper Badge and Honor Beads.

 

How do I register for the Drive to Fight Suicide?
View a step-by-step registration guide here.

 

 
How You Can Help
---
Become a Sponsor

Are you looking for a way to show your community and employees that you're committed to their mental health and well-being?  Sponsor the Denver Metro event! Click here for the 2021 Denver Metro Event Sponsorship Form. Email afspdmwalk@gmail.com with questions.

Share on Social Media

Share your story, post photos, invite others to join the event or donate to your fundraising efforts. Social media is a powerful tool!

Please be sure to use the following: @AFSPCO #AFSPDenver @ootddenver

 

 

Fundraise Online

 

$150+ - Event t-shirt. Raise $150 by September 18th and receive the official Out of the Darkness Walk t-shirt!

We really encourage fundraising online, however, additional funds can be turned in at the Donation Drop off/ T-shirt Pick Up lanes on the day of the event.

 

 
Day of the Event: Resources & Activities
---
"Resource Row"

Check out resources in the "Resource Row" drive through lanes and in the "Connection Corner" areas of the event and learn how to get involved with the AFSP Colorado Chapter.

Meet local professionals, counselors, staff and representatives from mental health and suicide prevention organizations and businesses that support the cause. 

 

Memory Area

Honor your loved one at the Memory Trees in either area of the Denver Metro Event

Please bring a copy of a picture of your loved one (4" x 6" or smaller) to honor them at the Memory Trees. Pictures will not be returned and may be displayed at future awareness and educational events.

 

Honor Beads

Losing someone to suicide or struggling with a mental illness can feel like no one understands what you are going through.

Unlike other illnesses, it is difficult to look at someone and know their connection. There is an honor bead for everyone, whether you have lost a loved one, struggle personally, support a friend and/or family member, or all of the above. Learn more by watching our honor beads video.

 

 

Hope Notes

HOPE NOTES will be in both areas of the Denver Metro Event to share your message that it is possible to overcome suicidal thoughts and feelings, and that there are many resources available to help those who are struggling to cope.

Bring a "Message of HOPE" for you, someone you know, or to provide strength to someone who might be struggling. 

We encourage you to create your message on a post-it note at home and bring it with you to share.  We will also have limited supplies for HOPE Notes areas at the event.  
---
Thank you for your support! We look forward to seeing you at the
Denver Metro Together to Fight Suicide Event!